"Europe takes part!" is a project by Das Progressive Zentrum in cooperation with the Goethe-Institut, supported by the German Federal Foreign Office. We aim to shed light on the role of arts and culture in Europe and to strengthen its actors through the use of digital tools.
About the project
This project aims to give impetus and attention to Europe's cultural-political discourses, questions and perspectives. With "Europe takes part!", we want to spark debates – and go beyond words. The project consists of three parts:
At our digital summit on April 29, 2021, we gave a platform for exchange and discussions between cultural practitioners and politicians.
In our co-creative workshop series, we have developed digital tools to support arts and culture practitioners from across Europe.
After a programming and testing phase from June to December 2021, the digital tool was integrated into the European Hub for Civic Engagement and launched on January 25, 2022. >> Find out more about the launch!

Summit
What challenges does the arts and culture scene face – during the pandemic and in the future? How can digital tools strengthen cultural actors? What role can and should digital spaces play in the future of European cultural policy?
At our interactive event, we discussed these questions, exchanged visions of the future of European arts and culture with high-level policy-makers, and aimed to strengthen culture and creatives in Europe!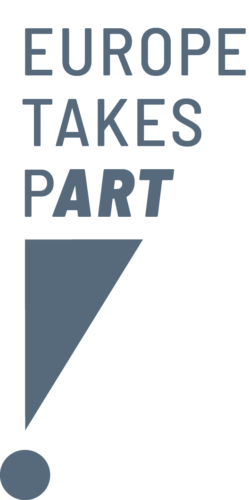 Contact
europetakespart@progressives-zentrum.org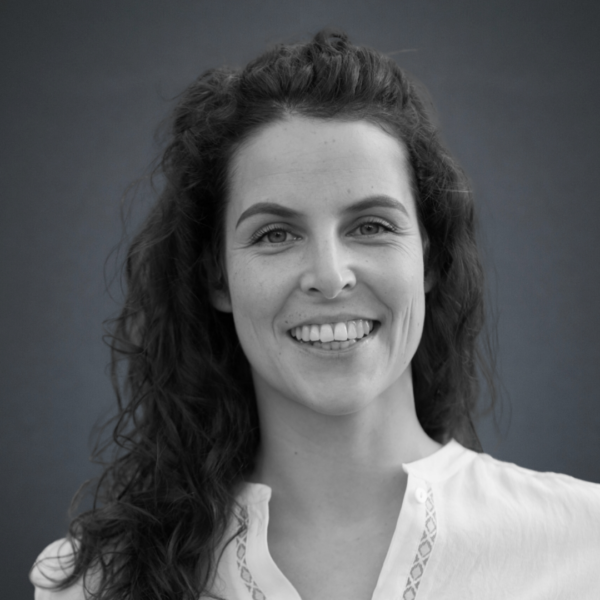 Senior Projektmanagerin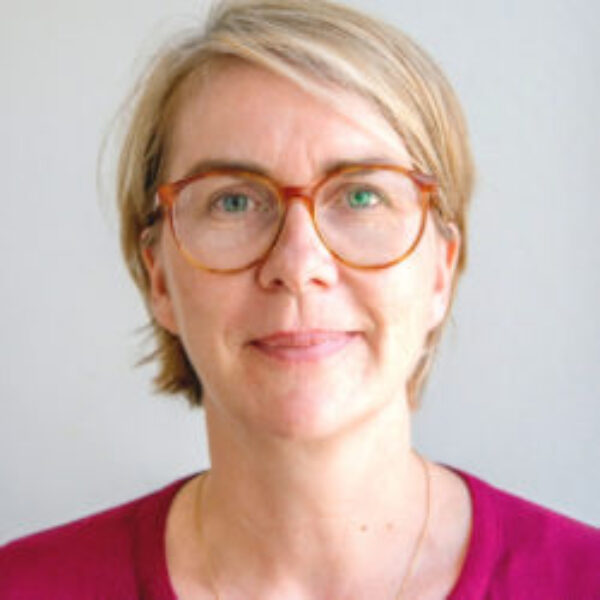 Goethe-Institut
Rewatch our Livestream
Workshops and Programming
A group of 30 diverse practitioners from the European arts and culture scene was gathering in a co-creative workshop series to exchange about the challenge they face, the needs they have and what kinds of digital solutions could best support them. Based on the demand from this analysis, we are creating a tech solution to support and connect European artists.
Through this bottom-up approach, the programmed tech tools guarantee user-friendliness and tailor-made functions. The first workshop has taken place in April 2021, the second in early May 2021. After a programming and testing phase from June to December, the digital tool was integrated into the European Hub for Civic Engagement and launched on January 25, 2022. Click here to find out more about the launch.
Check out more projects and events!
Eager to continue the conversation after our Summit? Take a look at these events and initiatives that aim to support the European arts and culture scene and explore the potential of digital spaces:
Humans in the EU was created in 2018 in order to present stories of people working in European affairs in Brussels, and the project quickly gathered thousands of followers. The project is now re-launched as an umbrella, multimedia platform, under which other projects with a human, European approach will publish their content. Humans in the EU uses diverse creative media to tell human stories fostering intercultural understanding, dialogue, and active citizenship. The stories are provided by a strategic community of creators and communicators as well as a wide range of media partners and collectives.
This project is powered by Alliance4Europe and funded by the European Parliament.
European Spaces of Culture is testing innovative collaboration models in cultural relations between European and local partner organisations in countries outside the EU. At the heart of the project lies a new spirit of dialogue, in which equality, mutual listening and learning represent the core values that help build trust and understanding between peoples. The European Commission attributed the project to EUNIC.
Voices Of Culture is the structured dialogue between the cultural sector in the European Union and the European Commission. It provides a platform for civil society representatives of the cultural sector to give input to the European Commission on a range of topics.
On "Europe Day" on 9 May, The European Alliance of Academies takes the opportunity to stand up for artistic freedom. They ask: What are the legal and political possibilities to defend it? How can creative cooperation take place in the digital space? What role does Europe play for artists? In cooperation with ECCHR and with actors of our alliance from all over Europe, we will discuss political and artistic possibilities for action.
Creatives Unite is a platform gathering all pertinent information about Covid-19 related activities for and by the Cultural and Creative Sectors and Industries (CCSIs). It was created in May 2020 at the initiative of Mariya Gabriel, European Commissioner for Innovation, Research, Culture, Education and Youth and is operated by the Goethe-Institut and the European Creative Hubs Network as part of Creative FLIP project. Europe's re-opening in the aftermath of the pandemic will ensure the platform's continued importance to the sector, providing a space for exchange and showcasing good practices and ways forward.
Space-is-your-own-expression is an artistic Documentary Photographic Project on Instagram that examines the understanding of "space" under the condition of Covid-19 in Malta.
Commitment to integration, understanding between nations and religions, combating racism and protecting the climate are topics of the Music Diversity Festival in the cosmopolitan, international UN and Beethoven City of Bonn. The main supporters of the festival are UNCCD, Telekom, WDR-Cosmo, Initiative Musik and the City of Bonn.
Project Publications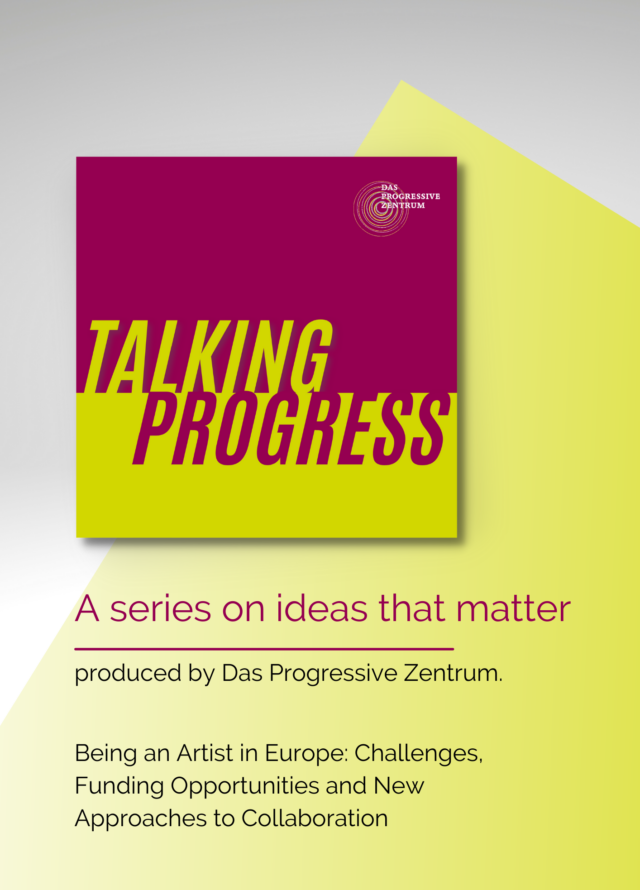 New "Talking Progress" Podcast episode: Anastasia Lemberg-Lvova and Gitte Zschoch discuss culture and its funding

Wir entwickeln und debattieren Ideen für den gesellschaftlichen Fortschritt – und bringen diejenigen zusammen, die sie in die Tat umsetzen. Unser Ziel als Think Tank: das Gelingen einer gerechten Transformation. ▸ Mehr erfahren