An estimated nine million Americans are living outside the US, from which 6.5 million are eligible to vote. Many are young and progressive, yet turnout has historically been low. How did this block of voters influence the historic 2020 United States election? And how did organizers engage voters around the world? Julia Bryan, international chair of Democrats Abroad, explains what motivated around 18,000 volunteers to participate in the mobilization effort and why even small increases in voter turnout are vital for the success of Democratic candidates at all levels of US politics.
Democrats Abroad is the official Democratic Party arm for Americans living outside the United States. Its declared mission is to provide Americans abroad a voice in the US government and elect Democratic candidates by mobilizing the overseas vote. Democrats Abroad has 45 country committees throughout Europe, the Americas, the Middle East, Africa and Asia. These country committees keep Americans abroad informed of their rights and help them participate in the U.S. political process. Members live all around the globe and vote in every state and Congressional district in the United States.
Democrats Abroad is like a "51st state" within the Democratic Party. Officially known as the Democratic Party Committee Abroad, Democrats Abroad is recognized as a "state" party by the Democratic National Committee (DNC) and is represented at the DNC by eight voting members. It also sends a delegation to the Democratic National Convention, which takes place every four years. Delegates from Democrats Abroad vote on the national party platform, rules, and the Democratic presidential candidate.
With an estimated 9 million Americans overseas, 6.5 million of whom can vote, overseas Americans' voting power is equivalent to the 11th largest state in the country. Democrats living outside the US skew young and often represent the party's future. Yet in 2016, a mere seven percent of eligible voters overseas cast their ballots. Four years later, DA – as Democrats Abroad is known for short – managed to double voter turnout abroad for the Democrats, in the midst of a global pandemic.
With 18,000 volunteers worldwide, Democrats Abroad ultimately played a significant role in mobilizing voters and winning tight elections across the United States at all levels of government. In the interview below, the International Chair of Democrats Abroad Julia Bryan talks about the strategies, successes, and challenges of managing such a large get-out-the-vote campaign during the historic 2020 US presidential election.
---
Das Progressive Zentrum: Julia, what were the goals of Democrats Abroad during the 2020 campaign?
Julia Bryan: Crucial to our 2020 strategy was the importance of margins. We've seen over and over again that margins make a difference. Because the United States electorate is split so near-perfectly 50-50 between Republicans and Democrats, every election presents super-tight races where a percentage point can mean the difference between a Democratic victory or defeat. If you ignore this, you're missing a great opportunity.
We were inspired by a race in particular: that of Nikki Fried. She won the Florida race for Commissioner for Agriculture and Consumer Services in 2018, becoming the only Democrat elected statewide in Florida. Nikki won the race by 6,700 votes – 48,000 of the total votes were sent in from abroad. It was DA votes that gave her the win – a great example of where our votes make a difference.
What does focusing on margins mean in practice?
Bryan: Unlike state campaigns, the nature of DA's membership and structure inherently leads it to work with margins. Rather than putting its resources into a particular candidate or state, as other campaigns might, DA delivers by investing in getting out the vote across the board. Because of the way we work, we lift the vote everywhere. And lifting the vote across the US ensures that we're going to cover margins in places we have no idea that there's an opportunity – until the very end. It's an amazing thing.
How did Democrats Abroad mobilize overseas voters?
Bryan: Since overseas Americans are overwhelmingly Democratic, another key pillar in DA's strategy has become voter turnout: making it as simple and painless as possible for people to register and then vote. I decided that the job of the global teams would be to give the 45 country committees the tools to make it easy for them to reach out to their members – and even beyond, to non-members who were potential voters. Our main tool is Vote From Abroad, a website so easy that you can use it on your phone. And in most places, you don't even need a printer to get registered. In pre-Covid times, when DA worked lots with study abroad programs from the US, there were times when a whole classroom of American undergraduates could register to become voters in five minutes, by crowding around someone's iPhone.
Voting has never been more heroic.
What was your media strategy?
Bryan: DA had made a commitment to the most ambitious media outreach campaign in its history. Conjuring up new approaches and implementing them was the task of the Global Communications Team, or Comms. Aaron Fishbone took over Comms in early 2020 and set out to build a team to win the election. The team's top priorities were amping up DA's presence on Facebook, Twitter, and Instagram, generating video content for DA's YouTube channel, designing short posts and slides for all DA channels, and creating weekly kits for Comms heads in the country chapters. Aaron Fishbone's Tuesday afternoon Zoom meetings could feel like scenes from a 21st century, global version of The West Wing: a group of mostly-millennial volunteers, raised on a 24-hour news cycle and constant connectivity. Barcelona-based videographers would share advice with Instagram post curators in Kathmandu and Beijing. Graphic designers would spitball ideas about how to phrase DA's messages on everything from the anniversary of the 9/11 attacks to the announcement of Kamala Harris as Biden's running-mate.
What motivated volunteers to get involved in 2020?
Bryan: The frenetic chaos manufactured by the Trump presidency made DA's work more pressured than in earlier cycles. Every week seemed to bring some new outrage from the administration that needed a response. At the same time, these outrages made it easier to galvanize Democrats living abroad to both volunteer and vote. Voting has never been so heroic. Before Trump, we were just ordinary people getting out the vote. Suddenly, DA were the people with the tools to help save American democracy.
After Charlottesville – indeed, after each of the innumerable times Trump showed his white supremacist sympathies – new volunteers joined. After Ruth Bader Ginsburg's passing sunk our hearts, the despondency among DA members was channeled into a new determination. We asked ourselves: what can we do to rise up and win this race? Despite losing the Supreme Court and everything else that had happened, we were still able to win. And that's remarkable.
What issues do Democrats living outside of the United States feel most strongly about – and how did you find out?
Bryan: Just like any other state, DA prepared an election platform. This was a behemoth task that was kicked off in late autumn 2019 when the Global Platform committee came together. It comprised the chairs, China-based Aaron Kruse and Farid Ben Amor in Switzerland, and the co-chairs, Sally Swartz in Paris, and Wen-Wen Lindroth in London. The team agreed that building a platform was an exercise in articulating what beliefs brought Democrats together, the big-picture principles that our organization believes in. To get direct input from the membership, in autumn of 2019, the committee launched what they called 'Kitchen Table Talks,' in which DA members from Beijing to Madrid gathered in groups of six to ten, talking about issues and guiding principles that mattered to them. DA members were invited to weigh in on topics they cared about on Google forms. The most pressing issues to overseas Dems, judging by the most-mentioned topics on those forms, were 'Americans Abroad,' 'Foreign Policy,' and 'Democracy & Elections.' A global team of experts stood by to help the platform committee hone 19 planks, ranging from foreign policy to criminal justice to taxation. After the team fielded over 10,000 comments during drafting, they ultimately created an 85-page document, presented at the Democratic Convention.
Barcelona-based videographers would share advice with Instagram post curators in Kathmandu and Beijing.
How did Democrats Abroad coordinate to get out the vote around the world?
Bryan: By 2016, there was a get-out-the-vote, or GOTV, team and a global help desk for voters to turn to. By the 2018 midterms, they were handling thousands of questions. By 2020, DA handled 80,000 questions and eventually branched out into Zoom. This election cycle, volunteering zeal and the Zoom rooms together created a whirl of activity. There were 230 volunteers, who'd done training, had been certified, who showed up every week primed to help people vote. We would send out an email to our membership, and it was non-stop. The Voter Assistance team helped more than 5000 people, from every single state, in 80 countries.
Once the focus shifted to ballot return, there had to be a real focus on matching volunteers with inquiries. If a voter was calling in from Central America, where ballot return can be tricky because of rickety postal systems, the team would take care to get someone from the region on the case, as they could share tips and best practices. If someone was trying to vote from abroad in Pennsylvania, there'd be an effort to get them paired up with someone au fait with that state's requirements.
A dozen IT professionals volunteered full-time, creating DA's multi-pronged online presence. The nine lawyers working with the Voter Protection team offered hundreds of pro bono hours filing court cases. Video producers stayed up until all hours making promotional spots.
Did Democrats Abroad work together with important political figures?
Bryan: We worked hard to have prominent political figures and influencers spread the message about voting from abroad. Joe Biden talked about DA. Hillary Clinton gave Vote From Abroad a shout-out. Obama's Attorney General Eric Holder, Michigan Governor Gretchen Whitmer, and former Ambassador Caroline Kennedy held talks for DA members. Ambassador Bruce Heyman and his wife Vicki convinced over 200 former ambassadors to go back to Americans in their former posts and get out the vote for Biden. Whereas state campaigns are generally limited to getting governors, House representatives and senators to speak or lend promotional messages, DA could draw from across the nation, attracting a clutch of high-profile names.
Lin-Manuel Miranda deployed his trademark mix of hipness and Hamiltonian gravitas to record two separate vote-from-abroad messages, one in English, the other in Spanish. It was much more effective having influencers put their messages on their own social media feeds rather than simply on DA platforms. With Miranda, DA's messages were reaching not just DA members, but his 3.5 million Twitter followers.
The twin storms of 2020, Trump and Covid, made planning ahead more crucial than ever.
How did the pandemic change your strategy?
Bryan: The twin storms of 2020, Trump and Covid, made planning ahead more crucial than ever. Anticipating that the White House's assault on postal voting would mean problems with the mail, the Get Out The Vote and Voter Protection teams started work earlier than ever before, ramping up the help desks for confused voters, staging webinars and talks well before the primaries.
To get the message out even more broadly, DA put more money into digital ads –both native and banner – which proved hugely important, rounding out the messages Global Comms put out on Facebook, Instagram, LinkedIn and Twitter. The global and tech-driven outreach was complemented by local and old-school strategies, too, through a new fund for individual country comms, offering grants for creative ad solutions targeting US voters in their own countries, from local radio station spots to ads in overseas English-language newspapers. In Berlin, DA ran ads on buses and trams. The sides of buses in Windsor, Ontario, just north of Detroit, carried the Vote From Abroad message to the 50,000 US voters living there.
What other challenges did you face this election season?
Bryan: The precariousness of the US Mail system became a major headache for GOTV in 2020, compounding the ordinary challenges of rickety mail systems elsewhere in the world. We had issues we'd never had before – how were people going to mail their ballots back? Covid lockdowns added to the postal woes: some voters who needed to print out ballots couldn't get to printers. Covid also meant that some states were changing their rules at the last minute – like Missouri, which traditionally allows members of the military to vote electronically, but not civilians. They'd allowed civilians to vote online in the primary but hadn't announced the rules for the General Election, which had DA volunteers calling the Secretary of State's office frantically, asking what the rules were. We started work much earlier because of all the irregularities.
Covid made finding Americans to help assist in voting tougher, too. Traditionally, DA has relied on four main methods: voter registration events, phone banking, emails and social media. In previous years, GOTV had relied on voter registration drives that GOTV country committees set up at places where overseas Americans congregate, such as 4th of July parades or near popular ex-pat restaurants. Covid meant that GOTV's prime drivers this election cycle were phone banking and social media. 
Author
Weitere Beiträge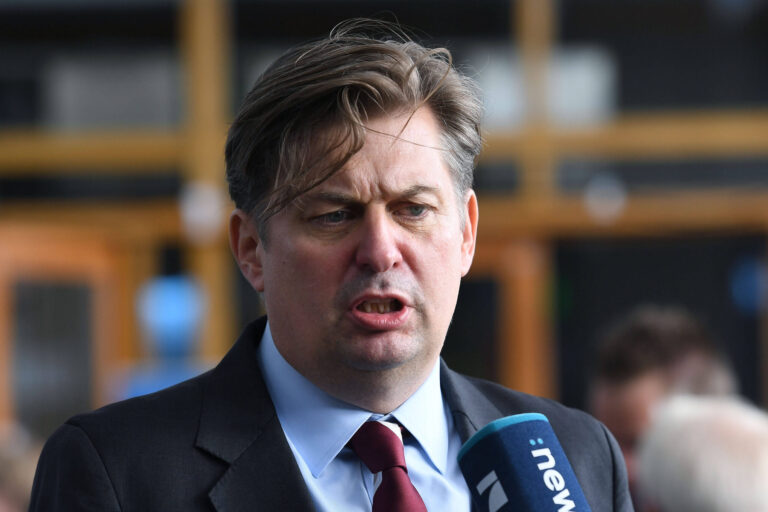 In einem Interview beim Tagesspiegel analysiert unser Policy Fellow Johannes Hillje den medialen Umgang mit der AfD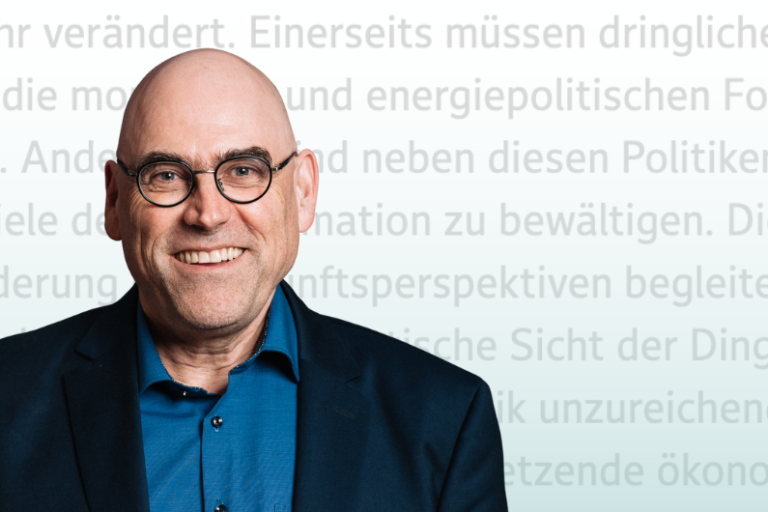 Wolfgang Schroeder im Interview mit Jan-Hendrik Hnida (Web.de) über die Zustimmung zur AfD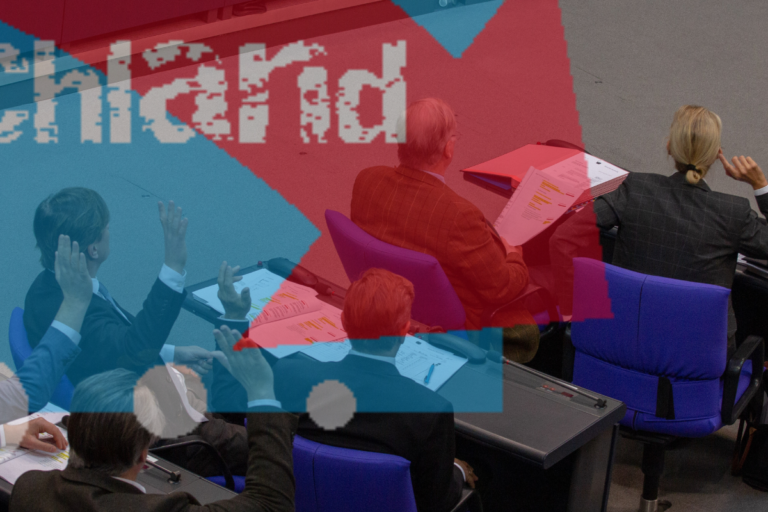 Die Mobilisierungsmaschinerie der AfD trifft bei den anderen Parteien auf mangelnde Selbstreflexion und Ideenlosigkeit bezüglich der Gegenmittel. Normalisierung und Radikalisierung der AfD verlaufen erstaunlich synchron, schreibt unser Fellow Johannes Hillje in einem Gastbeitrag für die ZEIT.