In this episode, New Urban Progress fellows Neel Brown, Maria Willett and Steffen Haake share impressions from their trips through Germany and the United States, including how cities deal with modernizing their transportation system, drawing up inclusive housing and establishing public safety infrastructure.
This episode was produced and first released by the Progressive Policy Institute, post-production and additional recordings done by Das Progressive Zentrum.
New Urban Progress is the joint metro initiative of Das Progressive Zentrum, the Alfred Herrhausen Gesellschaft and the Progressive Policy Institute. The project is supported by the Transatlantic Program of the Federal Republic of Germany and funded by the European Recovery Program (ERP) of the Federal Ministry of Economics and Energy (BMWi).
Author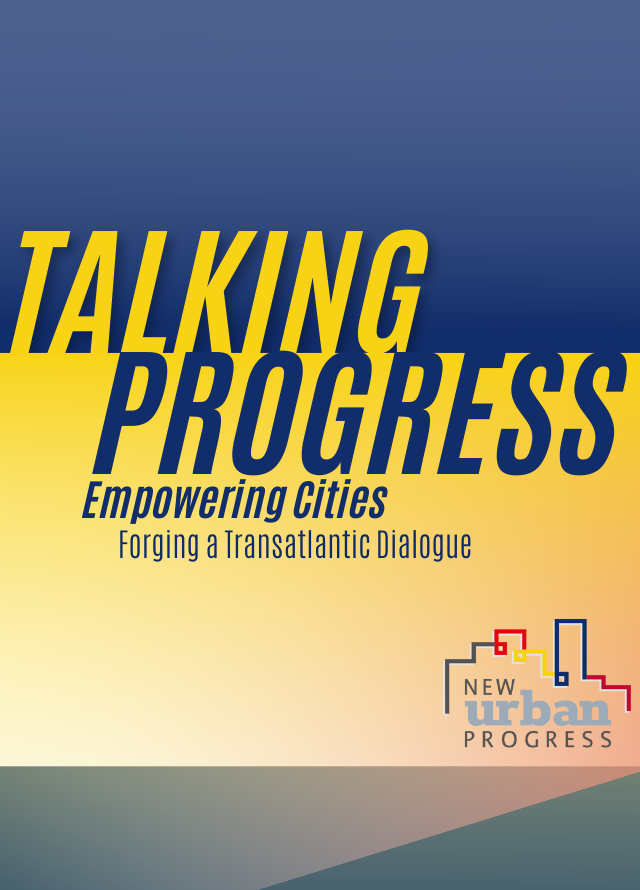 Wir entwickeln und debattieren Ideen für den gesellschaftlichen Fortschritt – und bringen diejenigen zusammen, die sie in die Tat umsetzen. Unser Ziel als Think Tank: das Gelingen einer gerechten Transformation. ▸ Mehr erfahren