Summary
How can governments and the progressive community shape the 2020s as a decade of progress, defining a political settlement with citizens anchored in social and global justice?
For the last 20 years, centre-left parties and leaders around the globe have gathered on the stage of the Progressive Governance Conferences and Summits to openly debate the challenges of the future. This year, the progressive movement will meet in a situation like no other.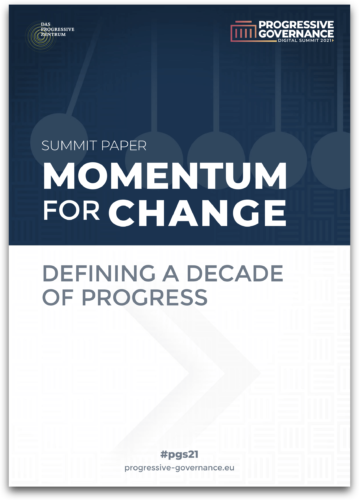 We acknowledge that there is nothing inevitable about progressive reform, despite the seismic shifts engendered by the COVID-19 crisis. The global catastrophe has exposed the limitations of political populism. It failed to produce practical solutions to the problems engendered by the pandemic, underlined by the floundering incompetence of the Trump presidency in the United States.
Yet the crisis has unleashed forces that could as easily fuel individualism and national chauvinism as solidarity and internationalism. Progressives will have to win big public debates that can redefine our world, identifying governing strategies that will succeed in increasingly fractured societies.
The post-COVID social contract must establish new systems of public governance, tackle inequality, polarisation and the climate crisis while creating institutions that reflect the reality of global interdependence.
The Progressive Governance Digital Summit 2021 dedicated itself to the task of forging this new agenda through dialogue between progressive forces in our societies.
---
Progressive Governance Digital Summit 2021
The Progressive Governance Summit is the largest political conference of left-of-centre parties and social movements in Europe.
The summit kicked off with a meeting between Canadian Prime Minister Justin Trudeau, former Danish Prime Minister Helle Thorning-Schmidt and Vice-Chancellor Olaf Scholz, among others.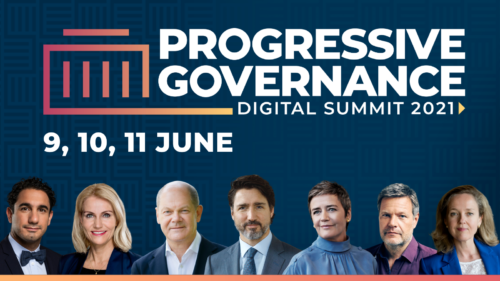 ---
Authors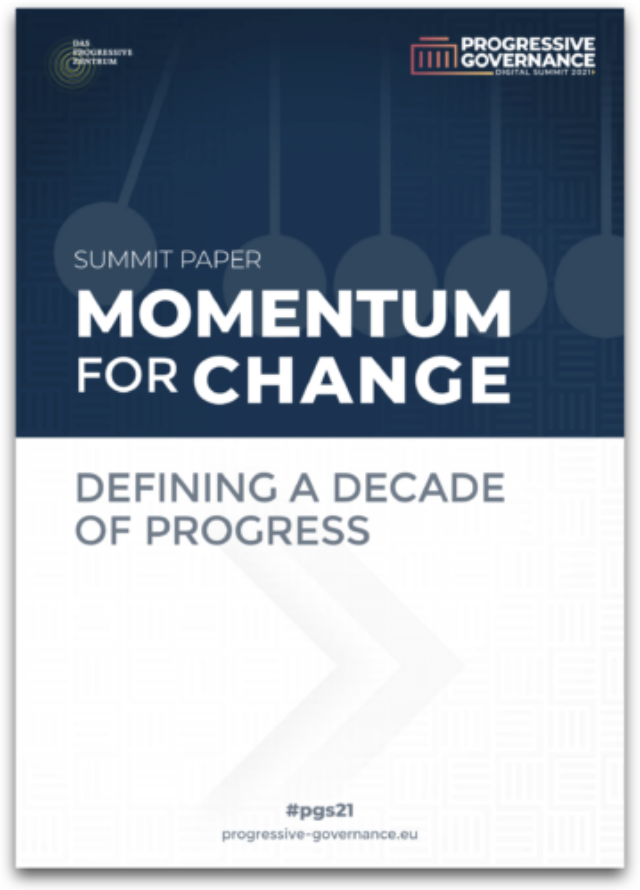 Content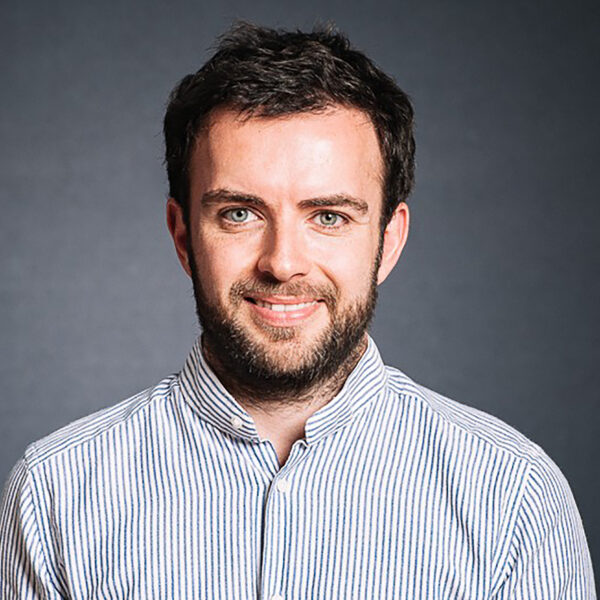 Member of the Management Board and Head of Green New Deal

We develop and debate progressive ideas and bring together leading actors who turn thoughts into action. Our think tank's goal: making the just transformation a reality. ▸ Learn more