We develop and debate progressive ideas and bring together leading actors who turn thoughts into action. Our think tank's goal: making the just transformation a reality. ▸ Learn more
Das Progressive Zentrum is an independent and non-profit think tank based in Berlin. Since 2007, our research, publications and events have helped stimulate ideas for societal progress, provided guidance for decisive political debates, and facilitated collaborative networks for progressives from across Germany, Europe and North America. We strive for a sustainable society that provides equal and good opportunities for all.
Our mission is to guide politics towards a green and just transformation of society. This challenge cannot be met just with technocratic solutions or stop at reducing CO2 in the atmosphere. Instead, it must be a comprehensive political, economic and societal effort on a global scale that fundamentally changes the way we live.
Such a transformation must be guided by strong political leadership and in cooperation with all relevant societal actors. In order to bring about this change, we concentrate on four areas of work:
Protecting and growing liberal democracy
Restructuring our economies and society around Green New Deal frameworks
Building modern state capacities to strategically shape transformation
Empowering progressive actors to sustainably and quickly bring about progress
Areas of Work
Position Papers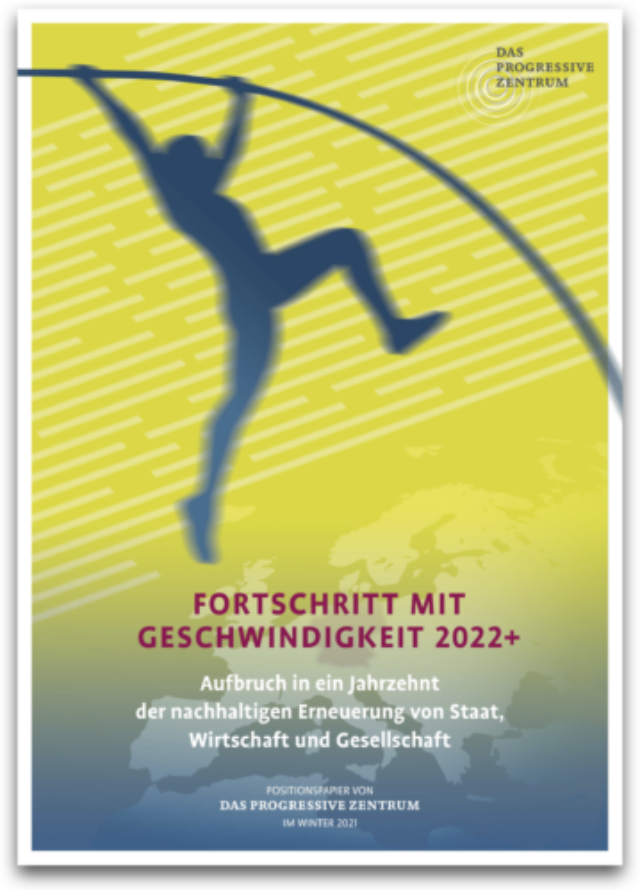 SPD, Greens and FDP as parties of progress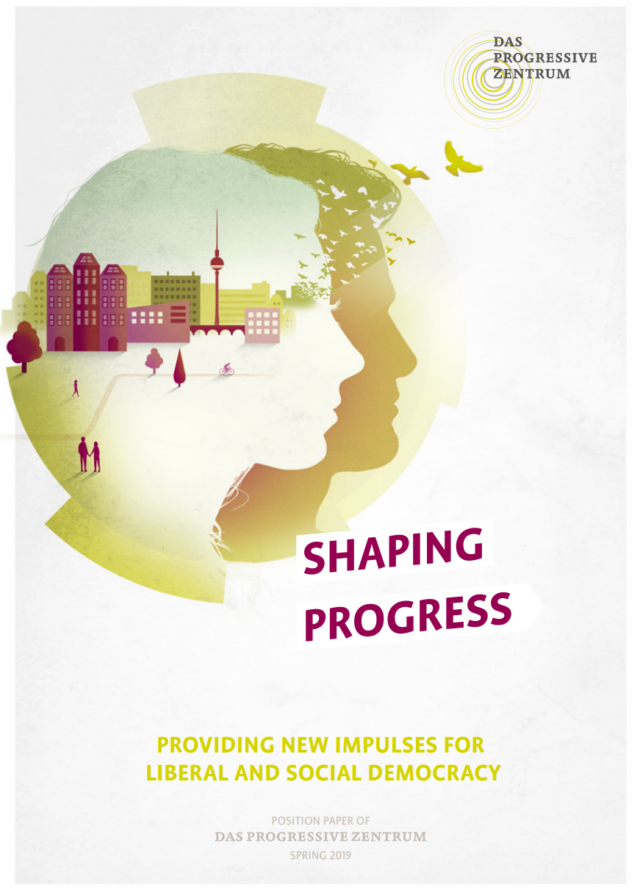 Position Paper | 2019
People
At Das Progressive Zentrum, we highly value all the different people who work together to make progressive ideas a reality: Our Visiting and Policy Fellows, renowned personalities on the Board of Directors and Academic Board, as well as our Circle of Friends and a strong operational team with around 25 employees.
Partners
The success of our work also depends on our partners. We are thankful for the opportunity to develop and discuss progressive ideas together with a variety of distinguished organizations from different sectors such as academia, civil society, government, business and media, at home and abroad.