Das Progressive Zentrum has scouted innovative projects by politicians in Germany. A European jury has nominated nine of those for the finals. The price will be awarded in Vienna on 17 November. Even though all nominees follow different approaches, they are united by one theme.
The finalists of the Innovation in Politics Awards 2018 have been announced: 80 projects managed to convince the European 1,000 persons strong jury – nine of those are from Germany. All nominees proved to be extraordinarily innovative. In total, eight prizes will be awarded to those projects with the greatest power to improve politics in Europe – and consequently may serve as a source of inspiration for many more projects.
Thereby, the Innovations in Politics Awards focus on politicians who are creative and at the same time achieve real results – regardless of party affiliation and regional level. On November 17, the winners and their respective political leaders will be announced in Vienna.
The Innovation in Politics Nominees from Germany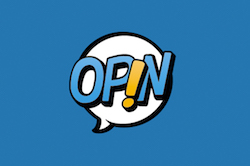 OPIN.me. Digital participation: an online tool developed to connect public administration and other groups, providing a toolbox for participation.
More Information
Tabea Rößner: OPIN.me is a result of the research and innovation project "EUth – Tools and Tips for Mobile and Digital Youth Participation in and across Europe", funded by the European Commission. The project involved eleven partners in eight European countries. OPIN is a pan-European youth participation platform. Like a toolbox, it offers a wide variety of participation processes and is available for public administration institutions and youth organisations of all types and sizes. Among other things OPIN gives authorities, youth organisations, educational institutions, and youth clubs the possibility to start their participation processes on the platform and thus to involve young people actively in decision-making processes. OPIN is an online platform that provides digital and mobile participation tools. It creates a digital home for participation projects and allows transparent communication of all phases of these projects. OPIN offers support and guidance through the entire participation process. Moreover, it is currently available in 9 European languages.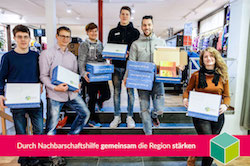 Steffen Hess und Randolf Stich: Digital Villages. Connecting rural communities: a development project designed to support local businesses in rural villages.
More Information
Digital Villages is a development project, designed to connect communities in remote rural areas through digital solutions. One of the first applications of the programme consists of the conjunction of local merchants and an online retail platform. Thereby local businesses can be supported, while also enjoying the advantages of online retail. This example illustrates the great potential of combining local infrastructure and technical innovation.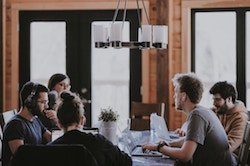 Ashok-Alexander Sridharan: Bonn Participates is an online platform designed to encourage civic participation.
More Information
The city of Bonn takes civic participation to the next level – citizens' involvement in decision-making processes is encouraged and initiated by politicians, administrators and citizens alike. The city provides an online platform which helps citizens actively take part in the organisation of their city and influence municipal decisions. A dedicated Advisory Panel on Citizen Participation prepares, implements and reviews participation processes including: citizens' dialogue on the city budget 2019/2020; the Bonn bike dialogue which allows citizens to discuss how cycling can be improved; and, a platform which allows citizens to report concerns, problems and deficiencies in their immediate environment. This project facilitates direct citizen participation and provides an inclusive approach to resolving urban issues by providing transparent and clear information to all citizens about planning and projects in the city. Inclusiveness is the focus of the strategy, especially with regards to young people and marginalised groups.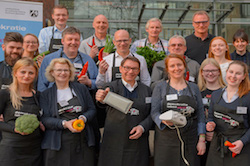 Wiebke Esdar: Cooking and Chatting in Bielefeld. Sharing a meal: a quarterly event where citizens can come together to cook and eat a common meal.
More Information
Cooking and Chatting in Bielefeld is a great way to connect people. In Bielefeld's Ostmannturmviertel, citizens, local politicians and civil servants come together quarterly to prepare meals and eat together. Sixteen participants work on four cooking stations, where four participants are representatives from different political parties. The outstanding democratic aspect of this approach is the open end. People are invited to talk with the aim of creating a cluster from which the local administrations can form follow-up projects. Dishes of Turkish, Indian, Polish and German origin are cooked and a casual way of conversation quickly emerges. This fosters addressing neighbourhood issues, such as the socially problematic situation around drug use at the railway station, or the need for new bicycle parking, and therefore provides incentives for cooperation on new projects. Even the structure of the event is open for improvement, such as to prolong conversational windows while cooking and to instigate a visualisation of the outcome.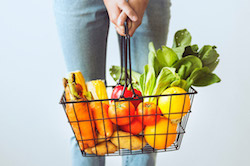 Erika Träger: Regiothek. Transparency in food: an online platform designed to create traceable supply chains from farmers to restaurants.
More Information
Regiothek is an online platform intended to create maximum food transparency from farm to fork – restaurant A gets beef from butcher B, who buys cattle from farmers C and D… supply chains like this are geographically visualised to create maximum traceability for the benefit of small farmers, food crafters, restaurants and retail stores. External communication has become a big challenge for them. By creating a Regiothek account, they can meet consumers who wish to have as much food transparency as possible and who increasingly use digital devices to inform themselves. Currently, the prototype online is being improved and enhanced in cooperation with 40 small businesses in the pilot region of Eastern Bavaria. The long-term goal is to create a Europe-wide social network for good foodstuffs; to allow people to buy what we consider to be "good food", corresponding to ecological, social and cultural criteria which are essential for our future; to support local farming, promote a sustainable and mostly organic agriculture, preserve traditional handicraft and culinary diversity; and to contribute to livable regions, to an environmental-friendly production system and to the promotion of healthy products.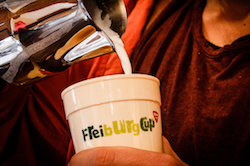 Gerda Stuchlik: The "Freiburgcup". Reusable cups: a system in Freiburg that aims to eliminate single-use coffee cups through the introduction of a reusable cup, accepted town-wide.
More Information
Twelve million empty cups accumulate in Freiburg every year through drinking take-away coffee, polluting the environment and reducing the city's cleanliness. At the end of November 2016, the Freiburg waste management company, ASF (Abfallwirtschaft und Stadtreinigung Freiburg), presented the "FreiburgCup" pilot project: durable cups offered for takeaway coffees in cafés and bakeries in the city centre. Customers who buy their takeaway coffees in a "FreiburgCup" pay a €1 deposit and can return the empty cup in all participating shops. The "FreiburgCup" prevents the disposal of a paper or plastic cup every time it is used. The participation of café operators in this campaign is voluntary, with the city of Freiburg paying for the introduction of the system, coordinated by the ASF. The pilot project has been well-received with enthusiastic interest from customers and restaurateurs alike. The "FreiburgCup" started in November 2016 with 14 participating businesses. Now, 90 companies have joined as partners, with around 20,000 cups already in circulation. Among them are standing-room cafés, bakeries, ice cream parlours, as well as the cafeterias located in the central university buildings and the main railway station.
Eva Lohse:City West: Room for New City Ideas. Re-imagining a space: citizens of Ludwigshafen can come together to discuss ideas for using the space of a former highway.
More Information
The city of Ludwigshafen am Rhein is facing the challenge of having to replace the elevated road Hochstrasse Nord – a bridged highway built in the 1970s. More than 40,000 vehicles pass through it every day. It is an arterial road of transregional importance for many commuters, as well as for the economy. Heavy goods traffic, in particular, has caused irreparable damage to the highway, so it has to be dismantled and replaced by a new road. However, the city of Ludwigshafen does not want to simply rebuild the Hochstrasse, but looks for new planning procedures including groundbreaking citizen participation, under the slogan "City West: Space for New Ideas". Ludwigshafen has combined an infrastructural transformation project with a complex and inclusive participation strategy; and has tested, promoted, and successfully implemented digital participation of urban society in the development of the environment, in a financially, ecologically, and politically sustainable solution. In this respect, the City West planning and participation procedure has become a model for practice-oriented development of local eGovernance strategies.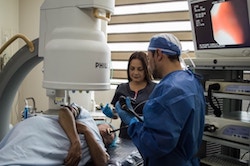 Barbara Steffens: Care for Integration and related Services. Supporting refugees: assisting refugees in their professional integration into nursing and healthcare professions.
More Information
The project aims to open up lasting opportunities in the labour market for refugees, and at the same time reduce prejudices in the care sector. Refugees who want to work in a nursing or healthcare profession in North Rhine-Westphalia should be better supported in their professional integration. The Ministry of Health and Nursing, therefore, supports the project "welcome@healthcare – Coordination Office for Refugees in the Nursing and Health Care Professions NRW". Nursing and healthcare sector professionals offer refugees the opportunity to pursue a meaningful and sustainable vocation. Interested men and women, with a sound education and a secure professional perspective, can take this opportunity to become well-integrated, and actively participating members of their new society.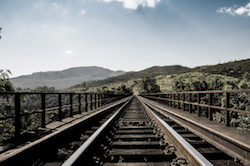 Alexander Graf Lambsdorff, Rebecca Harms, Vincent-Immanuel Herr, Martin Speer, István Ujhelyi, Manfred Weber: #Freeinterrail. Exploring Europe: an Interrail pass granting free train travel to young Europeans.
More Information
#Freeinterrail: On their 18th birthday, every EU citizen receives a congratulatory note, information about mobility in Europe and a voucher for a 1-month Interrail pass, granting free train travel across Europe to the holder. This is the idea of #FreeInterrail that has gathered broad support within the EU and at the national level. As the first 15,000 young Europeans in the pilot project are travelling and exploring their home continent in the summer of 2018, the European Commission has promised up to 700 million Euro for 2021-2027 as part of #DiscoverEU. This initiative intends to: increase youth mobility and access to international travel regardless of financial or national background; combat stereotypes and prejudices by enabling first-hand encounters with people in other countries; fosters intercultural friendships and relationships; increase youth interest in the EU, its institutions and political processes; be the first EU programme that reaches all citizens; give all Europeans an offer which unites them across borders and generations; and support sustainable and green travel.
Authors
Further articles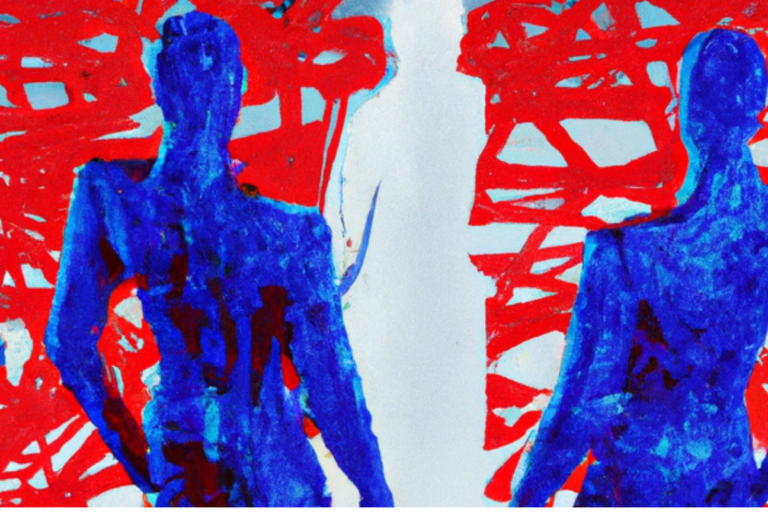 What are the challenges facing progressives in Germany and the United Kingdom and what can they learn from each other? Which strategies can achieve a successful social democracy in the 2020s?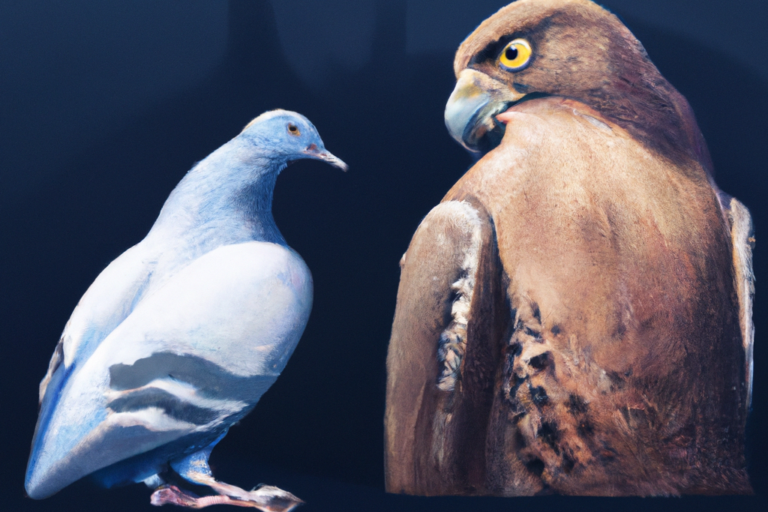 Why defence isn't merely a matter of military security and the 'peace' and 'justice for Ukraine' advocates are much more similar than they'd like to admit.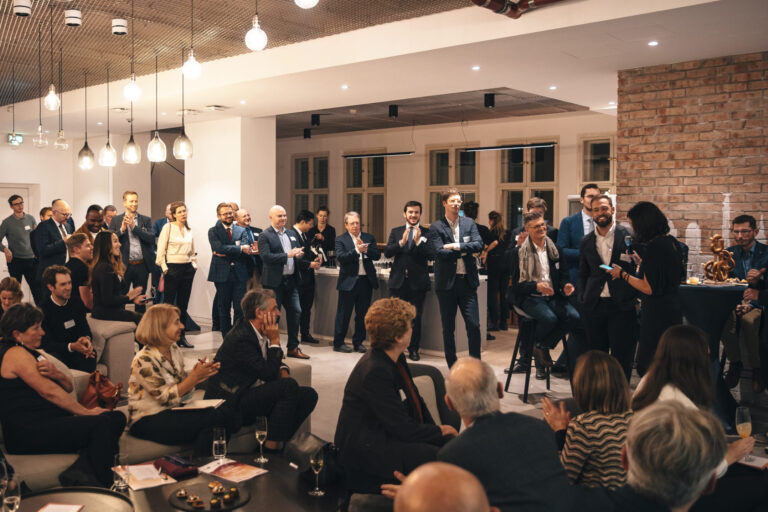 Lessons from progressives in Europe and North America