How can technological advancement be shaped in a more socially compatible way? This and many more pressing questions will be addressed at this year's Revision Summit on 19-20 November in Berlin. Das Progressive Zentrum is a partner of the event.
At this year's Revision Summit, views on future technologies in the context of societal change will be discussed in order to identify the most pressing questions of today's and tomorrow's society. In an increasingly digitized world, how do we shift the focus towards the human being? What are the possibilities of technologies such as Blockchain & AI, which juggle between uncertainties, data, and trust? How can the digital society advance from a profit-centric towards a more purpose-driven economy? These are all questions that are currently of concern to Berlin's impact-driven technology community.
The summit will focus on:
• democratic values (from the excluded to the engaged citizen);
• data privacy (from the disempowered to the sovereign citizen);
• social security (from a centralized to a decentralized social system);
• economic growth (from profit to purpose).
As a partner of the summit, we are able to offer a limited number of tickets free of charge. To request tickets, please contact Project Manager Alban Genty:
The program at a glance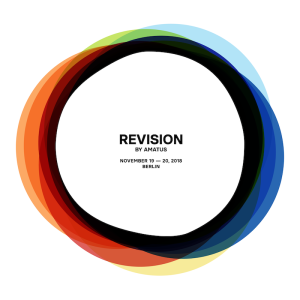 The 19th of November is dedicated to four focus tracks at different locations throughout Berlin, which are mainly co-organised by members of the Revision network – members from the public as well as the private sector.
On 20th of November, all participants will be brought together at the main site, at Kraftwerk Berlin, to move from the micro to the macro level and promote a diverse dialogue between the individual disciplines.
The Revision Summit seeks to promote a human-centric and purpose-driven society in the digital age. Speakers include, among others:
• Dirk Schrade (German Federal Bank)
• Alexandra Wandel (World Future Council)
• Trent McConaghy (BigChainDB & Ocean Protocol)
• Pavel Richter (German Federal Association of Foundations)
• Dr. Anna Christmann (MdB)
• Prof. Dr. Philipp Sandner (Frankfurt School of Management)
• Dieter Janecek (MdB)
• Annika Heinzt (change.org)
• Jess Houlgrave (Codex Protocol)
• Franz von Weizsäcker (GIZ)
• Ronja Kemmer (MdB)
• Carla Hustedt (Bertelsmann Stiftung)
• Prof. Shelley Sacks (Oxford Brookes University)
Authors
Further articles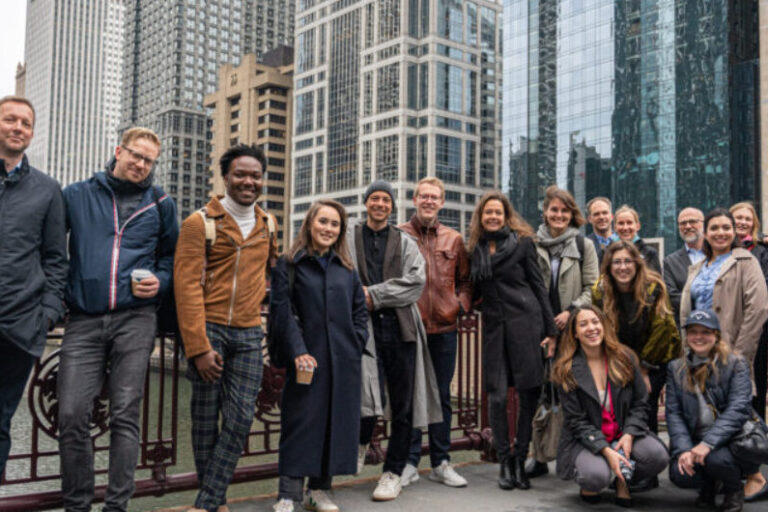 Our Second New Urban Progress Trip Took Our Fellows to Chicago, Denver, and Austin
Key takeaways with Daniela Schwarzer & Michael Werz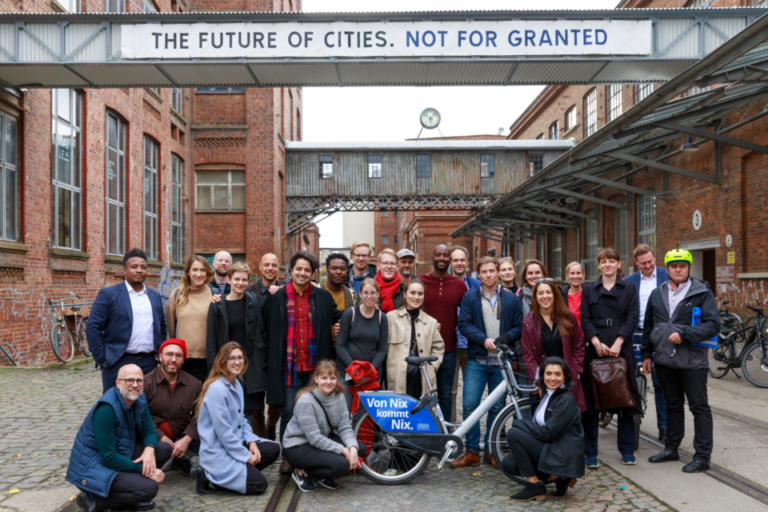 Our first of two New Urban Progress delegation trips took our fellows to Berlin, Leipzig and the Ruhr Valley