Das Progressive Zentrum and his partners hosted 250 enthusiastic people who followed the outcome of the German federal election at the election night party "Für die Demokratie!" (For Democracy!). As it became clear how strong the right-wing party "Alternative für Deutschland" would come out of this, the party organisers took an unexpected decision.
Shortly before 6pm the queue at the famously infamous club of Berlin "Berghain" started getting longer. However, those waiting were not going to dance to techno, but wanted to take part in watching the outcome of the German election. Five NGOs had invited the Berlin political bubble and activists to come together at the "Kantine am Berghain" right next to the dance club: Das Progressive Zentrum, Die Integrale, Die Offene Gesellschaft, Kleiner Fünf and x-Weise.
Audience in Shock
When the exit-polls were announced you could mainly see shocked faces: over 13 percent for "Alternative für Deutschland" (AfD). The disappointment was huge. Some of the initiatives, for example Kleiner Fünf, had fought against the right-wing populists for a year. Das Progressive Zentrum had also tried to tackle the issue in the two projects Countering Populism and TrueLies Europe by analysing the argumentation patterns of the populists and developing a counter strategy.
In the following discussion-round the representatives of the hosting organisations were interviewed by presenter Romy Jaster. How would they act upon this strong gain of the AfD?
Philipp Sälhoff, Head of the Programme International Relations at Das Progressive Zentrum, commented: "75 percent election turnout and a 6-party-parliament with a strong opposition is a positive sign for democracy – no matter to which coalition this will lead. Nevertheless: The AfD will take a strong position in the parliament. So it is our responsibility to force them into a debate concerning the contents and to break their provocational mechanics."
Readying for Opposition
Spontaneously, the five organisations decided to stop their own party and move together with the participants to the Reichstag, seat of the German parliament, for a vigil: "We take a party break here, because we can't party happily with such an AfD-result", was the basic message. At 9pm about 150 party guests and passerbys formed a human chain in front of the building and stayed silent for four minutes with the intention "4 minutes silence now, 4 years loud opposition!".
Impressions of the Election Night Party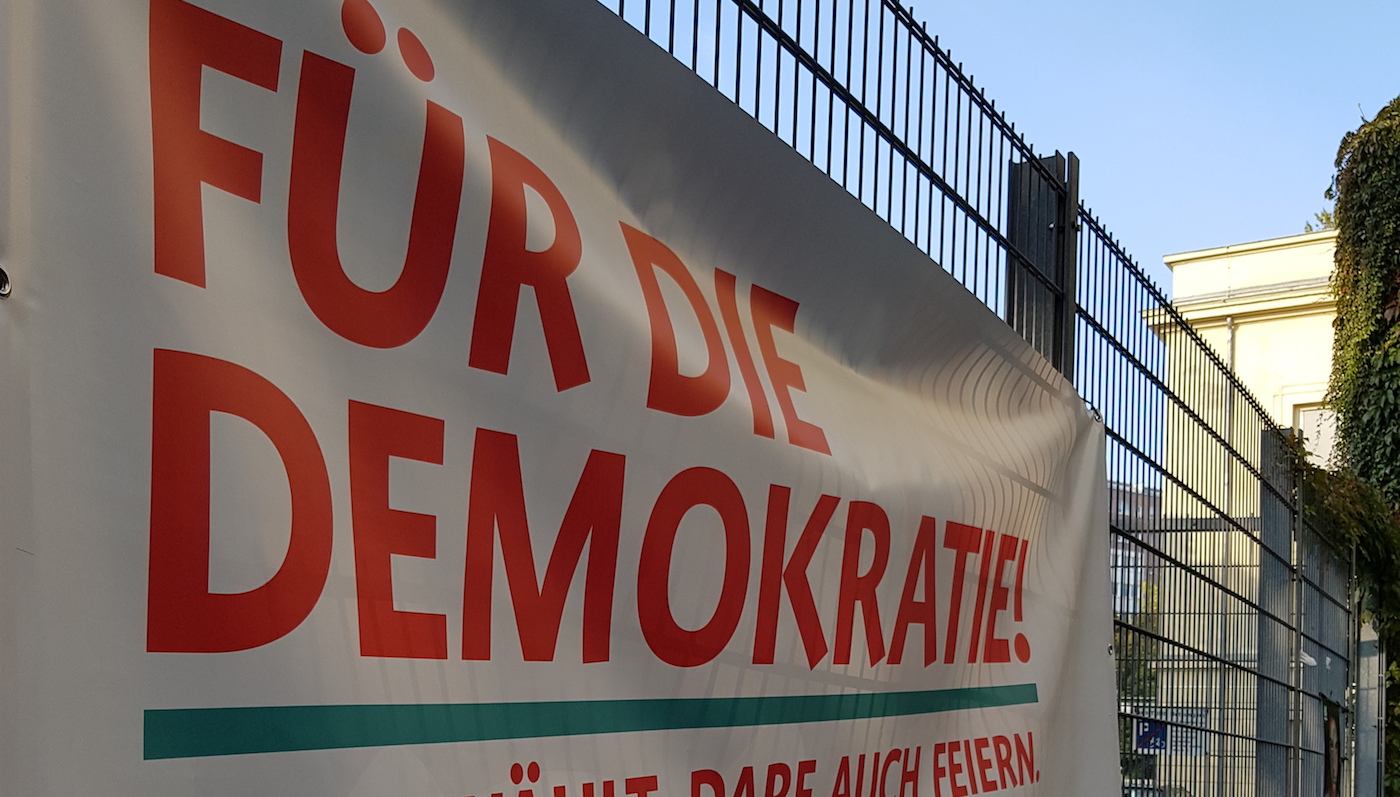 Author
Further articles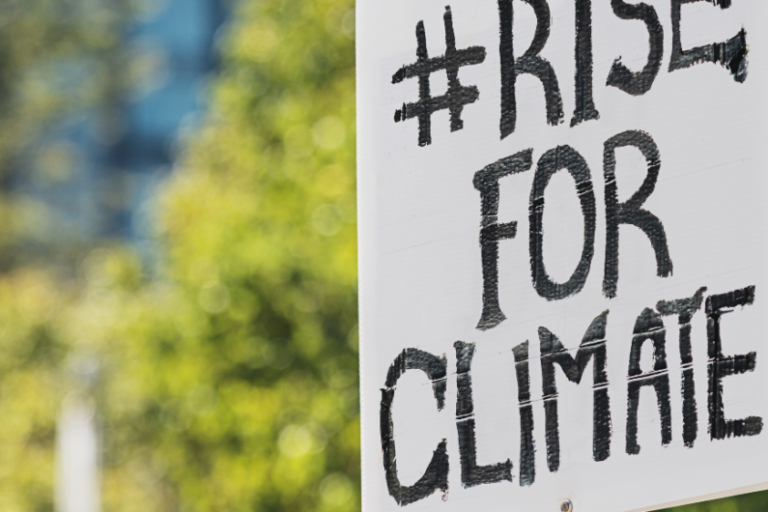 [applications are closed] You are a young leader, thinker or campaigner committed to climate action? We welcome your application for our non-resident Climate Fellowship Program!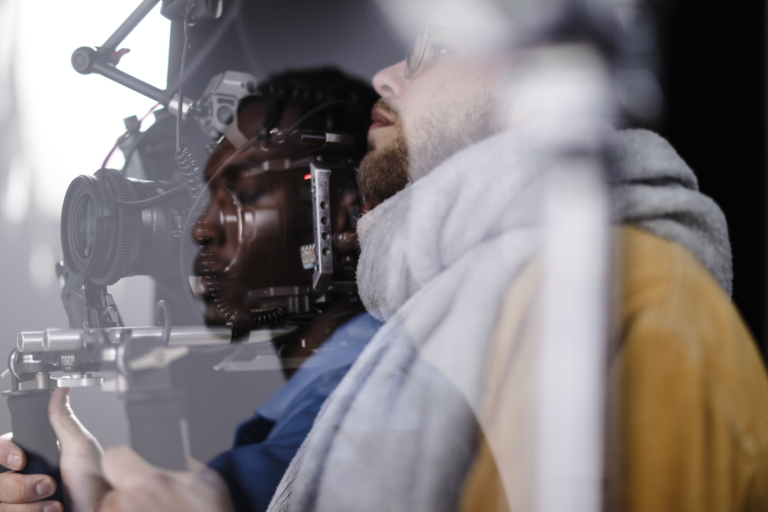 Media around the world have reported on the Progressive Governance Summit in Berlin.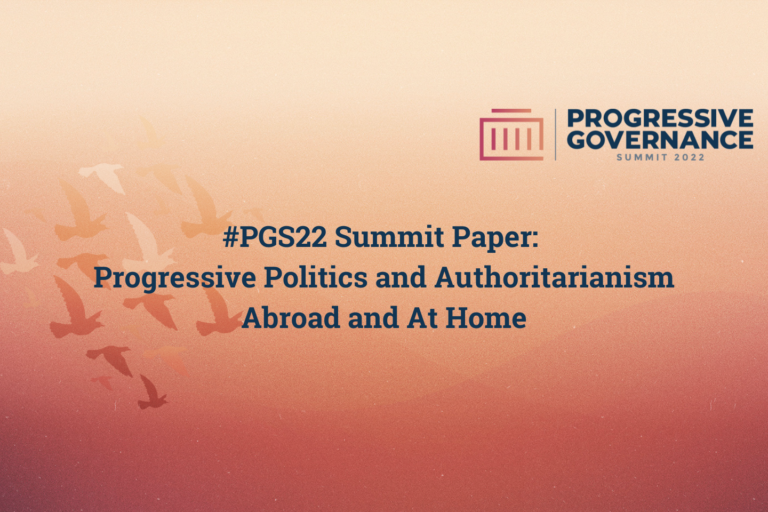 Progressive politics and authoritarianism abroad and at home