Summary
Why are the spaces for arts and culture shrinking? And how can digital tools help to counter this development? Listen to the artist Anastasia Lemberg-Lvova and Gitte Zschoch, General Secretary of "ifa", in a conversation about the role of artists and culture in our society and how funders and policymakers can better support cultural workers.
Find this podcast episode on Podigee, Spotify, Apple Podcasts, or wherever you listen to podcasts.
---
Current challenges for cultural workers
"The arts and culture sector is idiosyncratic in a way. On the one hand, we want artists to hold their fingers on the pulse of society and to be critical about society but on the other hand, the art sector itself does not necessarily put into practise what it criticizes in the overall society."

Gitte Zschoch, Secretary General of ifa, the "Institut für Auslandsbeziehungen"
The pandemic has exacerbated exploitative working conditions in the arts and culture sector. Gitte Zschoch lets us share her experiences of working with artists in Germany, Europe and around the world and explains what changes she would hope to see in this field – especially when it comes to funding.
Lack of recognition of cultural work
"The reputation of arts in general in our society is pretty poor. That barrier between understanding what the arts do and what is important in society at large also makes it harder for people to get their value in dollars to produce what they want to produce."

Anastasia Lemberg-Lvova, artist and founder of the project De Structura


For many artists, especially young ones, much of their time revolves around the issue of funding and they feel restricted in their artistic work. Apart from the subtle differences in the application procedures of different funding institutions, there are many things that can make funding procedures difficult to navigate. One of them is that the success of an application often depends on who is evaluating your work and whether you have worked with that particular person before. It is a tedious process that eats up resources, time and work that is unpaid.
Anastasia describes how she once had to pay around 5,000 euros out of her own pocket, which she had scraped together by working several jobs at the same time, to realise one of her projects. It is therefore fair to say that funding is comparably easy if one is a well-known established artist, whereas it is very difficult for new and emerging artists that aspire to create something ambitious.
However, Gitte voices hope. She is observing how new projects set up to fund arts and culture are meeting higher standards. Funding structures and application criteria are becoming more transparent and aspire to be more fair, taking into account participation, equality and diversity.
A digital platform to support artists and civil society actors in Europe
The problem of the lack of funding and economic opportunities to realise projects in the arts and culture sector is apparent. Through a series of workshops in the course of the project Europe takes part! artists from all over Europe developed digital tools to support cultural workers in their daily work. The final product of these workshops, a new Funding Module, has now been integrated into the European Hub for Civic Engagement.
The new Funding Module gives all Hub users access to:
a message board for networking within the community to get inspiration, find project partners or peer support.
a customizable funding search that gives an overview of different financing opportunities.
a funding checklist that provides feedback on project proposals and guides through the key issues that may come up in an application process.
On our two guests
Anastasia Lemberg-Lvova is an artist and founder of De Structura. De Structura is a pan-European initiative that aims to create more opportunities for young people in the art sector. Originally from Moscow, Anastasia has received training in Belgium, the Netherlands, Russia, Estonia and is currently based in Finland. Her De Structura flagship project will gather 150 aspiring professionals in the fields of visual and performing arts.
Gitte Zschoch is Secretary General of ifa, the German "Institut für Auslandsbeziehungen" (engl."Institute for Foreign Relations"). Ifa works with partners worldwide for freedom in the arts, science and civil society. They support artistic and cultural exchange and act as a centre of excellence for international cultural relations.
Previously, Gitte was the Director of Brussels based EUNIC, the European Union National Institutes for Culture, which is the European network of organisations engaging in cultural relations. It gathers members from 28 European countries, including ifa. Before that, Gitte worked for the Goethe-Institut in Seoul, Tokyo, Johannesburg, Munich and in the Democratic Republic of Congo.
Our guests recommend
Anastasia: The film The Art of Making It "follows a diverse group of compelling young artists on the brink of unimaginable success or failure as they challenge systems, break barriers and risk it all with the goal of making it in an industry where all the rules are currently being rewritten". Read a film review here.
Gitte: The International network for contemporary performing arts recently published a report on "Supporting relevance – ideas and strategies for inclusive, fair and flexible arts funding", written by Milica Ilić and Fatin Farhat.
Check out our project Europe takes part!
This episode was produced by Nicki Hoffmann exclusively for Das Progressive Zentrum.
It is part of Europe takes part! launched by Das Progressive Zentrum in cooperation with the Goethe-Institut, supported by the German Federal Foreign Office. We aim to shed light on the role of arts and culture in Europe and to strengthen its actors through the use of digital tools.
Authors
This paper was created in the context of "Daring New Spaces: Striving towards a European Public Sphere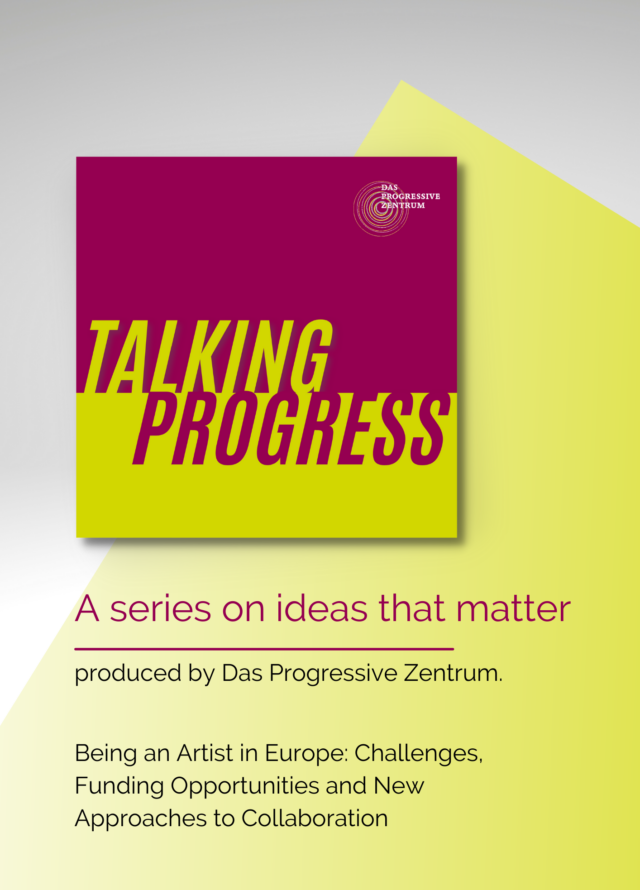 Content
Junior Project Manager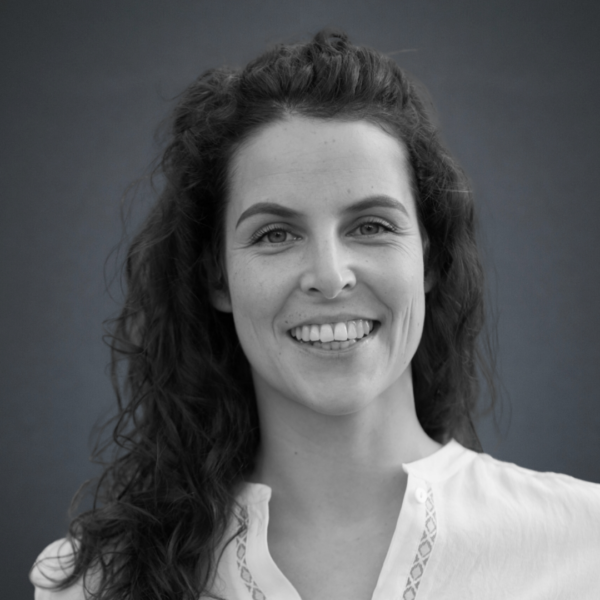 Project Manager

We develop and debate progressive ideas and bring together leading actors who turn thoughts into action. Our think tank's goal: making the just transformation a reality. ▸ Learn more